MRCS Part B revision
Our resource is developed to reflect the broad content areas and we list our own OSCE topics along these lines. Passing the exam requires a comprehensive grasp of the entire syllabus which can then be succinctly communicated.
We guide you through this process and offer the following key features:
Focussed themes accurately reflecting the exam format
Quality anatomy images and spotters
Detailed background information to augment your learning
Opportunity to create your own notes as you revise
Ongoing support to guide your learning
We are delighted to acknowledge the invaluable support of John Rochester and Professor Warren from the Department of Anatomy, University of Sheffield, UK, who have provided us with detailed anatomy images of an extremely high quality.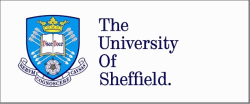 About the exam
The MRCS part B examination is now based around an OSCE format that was first introduced in 2008 and has been revised since. It is offered as an intercollegiate examination by all the UK and ROI surgical colleges at centres in both the United Kingdom, Africa and Asia.
The Part B OSCE will normally consist of 18 examined stations each of 9 minutes' duration. These stations will be divided into broad content areas (BCAs) as follows:
Anatomy and surgical pathology (5 stations)
Applied surgical science and critical care (3 stations)
These two BCAs will be grouped together for the purposes of passing the examination and will be known collectively as "Applied Knowledge" (8 stations = 160 marks)
Clinical and Procedural Skills (6 stations)
Communication skills (4 stations)
These two BCAs will be grouped together for the purposes of passing the examination and will be known collectively as "Applied Skills" (10 stations = 200 marks)
Giving and receiving information
History Taking
There may, in addition, be one or more preparation stations and one station that is being pre-tested. Any such pre-testing station will not contribute towards the final mark of the examination. Candidates will not be informed which station is being pre- tested. Each of the 18 stations is attended by examiners, in some stations, there are two examiners present and in others, one. Occasionally, you may encounter additional examiners, these are usually either examiners in training or a moderator who is assessing examiners.
The examiners are carefully trained by the college for the purposes of administering the exam and their performance is closely monitored. The examiners will usually be courteous and provide very little in the way of feedback (usually none).
Scoring

Each station is marked out of a total of 20 marks.

It is important to note that to score the highest marks it will be necessary for a candidate to demonstrate the knowledge, skills, competencies and professional characteristics described by the domains across the stations of the OSCE.

In addition to being given a maximum mark of 20 for each examined station, candidates will be awarded a separate, overall global rating for the station as follows:
In order to pass the examination candidates must obtain a pass mark in the two aggregated Broad Content Areas : - Knowledge and Skills. Using information from the structured mark sheets for each station out of 20, and the global rating for each station, a mark will be calculated out of 160 for Knowledge and 200 for Skills, that is judged to be the mark required to pass each broad content area.
To be awarded a pass in the OSCE a candidate must pass each of the two grouped areas at the same sitting. There is no overall passmark.
Knowledge (8 stations) incorporating the broad content areas of anatomy and surgical pathology and applied science and critical care. Skills (10 stations) incorporating communication skills in giving and receiving information and history-taking.
We have aligned our resource along the outline of these broad content areas.
Competency Domains
In addition to the four broad content areas examined in the OSCE, four domains have been identified which encompass the knowledge, skills, competencies and professional characteristics of the competent surgeon. These domains map to GMC's Good Medical Practice (GMP) and are assessed in the OSCE. They are as follows:
Clinical knowledge and its application: the clinical knowledge specified in the syllabus; the ability to understand, synthesise and apply knowledge in a clinical context.
Clinical and technical skill: the capacity to apply sound clinical knowledge, skill and awareness to a full investigation of problems to reach a provisional diagnosis, the ability to perform manual tasks related to surgery which demands manual dexterity, hand/eye coordination and visual/spatial awareness.
Communication: the ability to assimilate information, identify what is important and convey it to others clearly using a variety of methods; the capacity to adjust behaviour and language (written/spoken) as appropriate to the needs of differing situations; the ability actively and clearly to engage patient/carer/colleague(s) in open dialogue.
Professionalism: the demonstration of effective judgement and decision making skills; the consideration of all appropriate facts before reaching a decision; the capacity to make the best use of information and think beyond the obvious; being alert to symptoms and signs suggesting conditions that might progress or destabilise; being aware of own strengths/limitations and knowing when to ask for help; the ability to accommodate new or changing information and use it to manage a clinical problem, to anticipate and plan in advance, to prioritise conflicting demands and build contingencies, to demonstrate effective time management; being aware of the need to put patient safety first.
The four domains are assessed via the 18 stations of the OSCE.
Why not take a free demo?